Portable speakers are all the rage nowadays with new offerings coming out all the time from dominant brands like Bose, JBL and Ultimate Ears. Some of the high end offerings are well into the hundreds of dollars with sound quality to match.
We wanted to see how far you can stretch your dollar with some of the lesser known brands an models. Can you get away with paying less than $50 and still get a great quality speaker? Let's take a look at 3 contenders.
---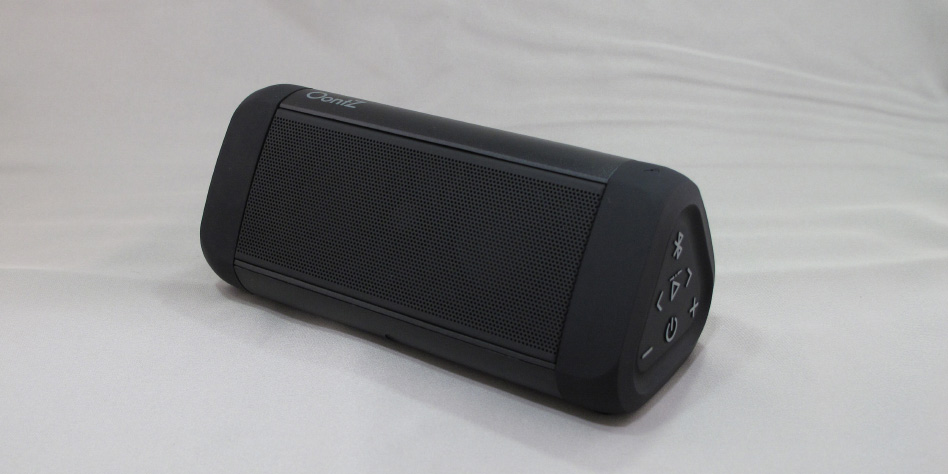 OontZ Angle 3 Ultra
Price: $40
Sound quality: The Angle 3 Ultra is packing dual drivers for full stereo sound. A passive bass radiator helps with the low end, and the bass feels sufficiently punchy as a result. My only complaint is that the low ends seem to a bit washed out by the lower frequencies. Overall, pretty good.
Volume: With a total of 14 watts of power, you shouldn't have any complaints about the volume on the Angle 3 Ultra. At max volume this thing is powerful enough for a house party or to use outdoors. You can even pair 2 of them together for full stereo sound at twice the volume.
Connectivity/features: The Angle 3 Ultra comes with bluetooth and a 3.5mm jack. A built in mic lets you use it to make speaker phone calls. The aforementioned stereo mode rounds out a solid feature set.
Battery life: Here's where the Angle 3 Ultra shines. A huge 4400 mAh battery provides up to 20 hours of playtime at medium volume. Even if you only ever achieve half the advertised battery life, you will virtually never run into a situation where you run our of battery mid-use.
Build quality: This is where it gets a tad dicey. The Angle 3 Ultra is sturdy enough, and provides basic splash resistance. I quickly noticed that the two rubber end caps can come loose and be removed entirely with little to no effort. It was easy enough to pop them back on, but it detracted from an otherwise solid feel.
Conclusion: Aside from the questionable end caps, the Angle 3 Ultra has overall great sound and stellar battery life. At $40, it easily outperforms speakers costing twice as much.
---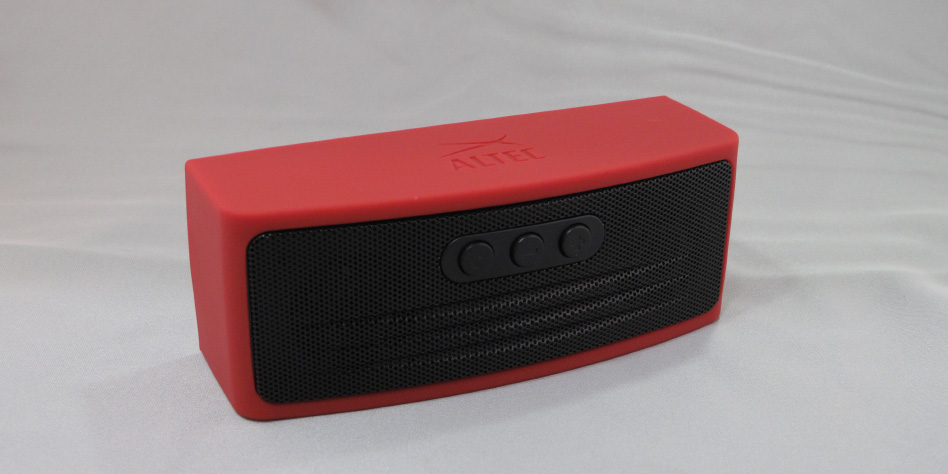 Altec Lansing IMW545
Price: $20 – $30
Sound quality: The IMW has two drivers for full stereo sound. Low ends are crisp and clear, but unlike the Angle 3 Ultra which has a bass radiator, the low ends on the IMW545 aren't as punchy. I mostly use this speaker for listening to podcasts and vocals sound outstanding.
Volume: At 6 total watts, the IMW545 is no slouch, but don't expect it to fill a large room or party. As a desk speaker, it gets plenty loud, and remains relatively distortion free even at max volume.
Connectivity/features: The IMW545 has a full suite of connectivity options including bluetooth, 3.5mm line in, and also has speakerphone/calling functionality. There are no extra bells and whistles like the Angle 3 Ultra, but you have everything you need.
Battery life: The IMW545 isn't a battery monster like the Angle 3 Ultra, but I've never had trouble running out of juice during long study sessions. If you have a charger near by, I wouldn't worry about running our too quick.
Conclusion: The IMW545 is a great all-around speaker. If you can find one for about 20 bucks you won't be disappointed.
---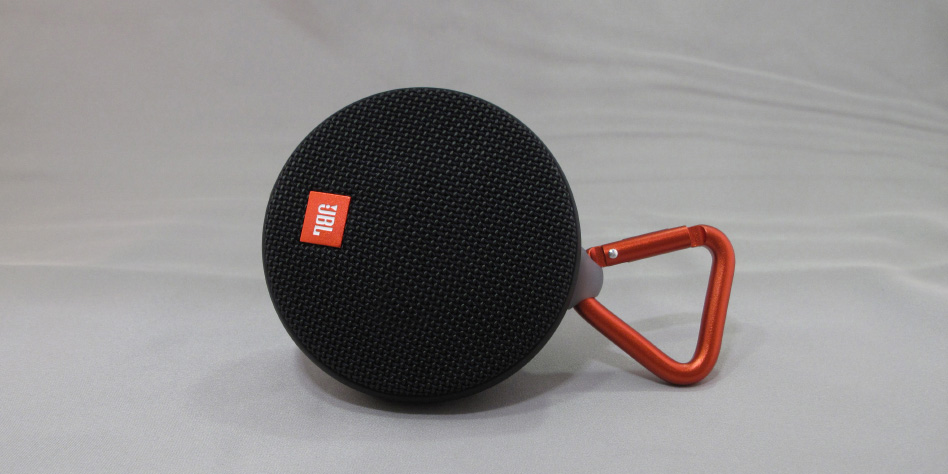 JBL Clip 2
Price: $40
Sound quality: Wow. I can honestly say I wasn't expecting to get such amazing sound out of such a small and portable device. Both high ends and low ends are clear and punchy even at high volumes. As you may expect at such a small size, there is just one driver, so you're only getting mono sound.
Volume: This thing gets insanely loud considering the size. You wouldn't be using something like this at a loud party, or in a large room, but it'll do great in a tent or next to the swimming pool.
Connectivity/features: The Clip 2 has every feature you could ask for and more. It has bluetooth, of course, and a 3.5mm jack, but get this: the cable is built into the speaker itself, meaning you don't have to carry around a second cable. When it's not in use (which is honestly most of the time) it wraps around the device and tucks away neatly to stay out of the way. The built in clip allows you to mount or hand the Clip 2 almost anywhere, and a stereo mode lets you connect two devices simultaneously to get full stereo sound. Oh, and did I mention this thing is fully waterproof and can be used in the shower? Built in speakerphone rounds out this amazing feature set.
Battery life: The Clip 2 has an advertised 8 hours of battery life. If you are blasting .
Conclusion: An impressive device with unique and functional form factor. If you can find one on sale for $30 or less, pick it up right away, you won't regret it.